THE TECNOPLUS COMPANY
TECNOPLUS has been consolidating its mission day by day: supplying water pumps and generator sets for different sectors, both in the domestic market and across borders towards international markets, with the awareness that all the goals that have been achieved are the result of years of research and constant commitment.
Year after year cutting-edge technology has been incorporated into the manufacturing process and plant management to grant to our customers a wide range of innovative gensets, motorpumps, as well as electric pumps, providing versatile and high-tech solutions that can support all requirements in different sectors.
Our fundamental aim is to provide reliable performance and the best service and expertise to our clients. A highly-skilled team of experts is at customer's disposal to listen to their specific needs and, after having defined the initial design, they go on in supporting right through all the following stages, providing the most suitable solutions for any types of applications, whether in agriculture or in different other sectors, such as industrial, civil, military or telecommunication..
6.800.000
euro
REVENUE in 2017
1.100
UNITS PRODUCED
IN 2017 – SPAIN
Electricity and water are part of our daily lives, essential elements for the continuous development of life and for the surviving of the human beings and most of their activities. Because they are so extremely important, their supply must be developed with the highest quality, efficiency and safety always protecting the environment. These are the relevant aspects which Tecnoplus has always focused on since the year of its foundation in 1988, designing and manufacturing gensets and motorpumps reflecting its attention into the environmental protection, sustainable development and engagement to meet social and economic needs.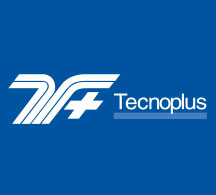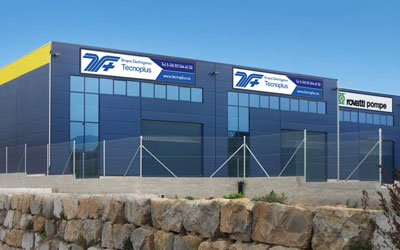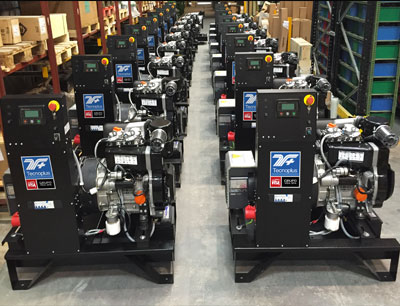 CARE AND EXPERTISE:
Highly qualified sales and technical staff
Customized solutions and special projects (e.g. synchronization)
Projects in accordance to the customer specifications
Technical support and after sale service provided through a network of local and international distributors
Installation, commissioning, maintenance and spare parts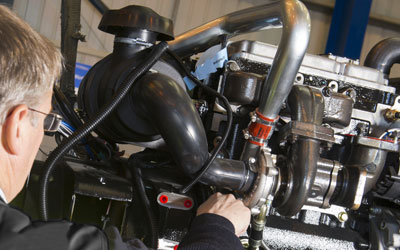 ABOUT THE VISA GROUP
The new VISATEC company was stablished in the summer of 2017 by the Italian company, who owns the ONIS VISA trademark, in cooperation with the Spanish company Tecnoplus.
Visa SpA is one of the world's leading genset suppliers, based in Italy, that has been present in the market since 1960, designing and manufacturing diesel generating sets and power stations. The Onis Visa generators and power stations, ranging from 9.0 to 3000.0 kVA, are manufactured in Italy and in Spain, in standard or customized version to meet your every need in a large variety of applications. Thanks to its dynamic R&D team of engineers who are constantly dedicated to projecting customized solutions and developing special projects for the more complex applications, Visa SpA provides versatile, high-tech energy solutions, guaranteeing a highly operational flexibility and qualitative standards for which it has become a leader in the market for almost 60 years.
Gracias a un equipo de investigación y desarrollo compuesto por ingenieros altamente cualificados dedicados por completo a proyectar soluciones personalizadas y a desarrollar proyectos técnicos para aplicaciones más complejas, Visa SpA puede asistir y apoyar a sus clientes garantizándoles las mejores soluciones desde un punto de vista cualitativo.
85,30 MLN
euro
REVENUE in 2017
4.907
UNITS PRODUCED
IN 2017